Our professional environmental services include:
Remediation – Soil and ground water corrective measures studies and corrective action including ground water recovery, aquifer reclamation and land farming.
Site Investigations – Phase I and Phase II Environmental Due Diligence Assessments (EDDA).
Regulatory Permitting & Compliance – Permit Completion and Renewals, SPCC, SWPPP, PBR, Monitoring and Reporting, Waste Management, NOR updates.
---
Environmental – Remediation
WEI provides turnkey Environmental Remediation Services. We assess, evaluate and implement remedial measures to provide cost effective and regulatory approved measures. Most of our remedial services are implemented in oil field cleanup programs regulated by the Railroad Commission of Texas. Projects that we have implemented include dig and haul for offsite disposal, excavation and onsite land farming. Typical oilfield cleanup projects address hydrocarbon and chloride affected soil and ground water.
Closure limits are based on Texas Commission on Environmental Quality Texas Risk Reduction Program Cleanup Levels for sites in sensitive settings. Risk based closures, without the necessity of remediation, are based on TCEQ background levels and/or Protective Concentration Limits.
Bridgetown Station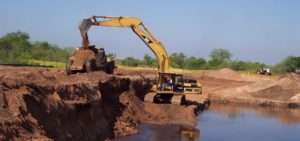 WEI was retained by a major oil company to conduct a comprehensive environmental investigation with subsequent remediation at a pipeline gathering station near the Red River, Wichita County, Texas. The investigation was part of a property transfer to investigate historical releases at the site. The remediation alternative selected was to land farm soil on site to below Residential Tier I TRRP levels and replace into excavation. The cost per cubic yard to remediate the site was about $10/cubic yard.
Lodi Processing Corporation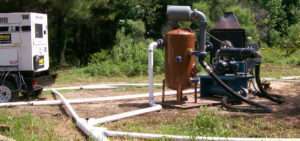 WEI competitively bid and was awarded the remediation of a former natural gas condensate release in Cass County, Texas. The project was a state funded cleanup managed by the Railroad Commission of Texas. Mobile dual phase extraction was the remediation alternative bid on the project. Thermal oxidation was utilized during the first part of the project, followed by catalytic oxidation for the last campaign. The cost per pound to remediate at the site was less than $35/pound and in excess of 40,000 pounds of hydrocarbon were recovered during four campaigns.
---
Site Investigations
Phase I & Phase II Environmental Due Diligence Assessments (EDDA)
We are uniquely qualified to assist with Environmental Due Diligence Assessments because of our extensive experience with characterizing and remediating historic environmental remediation sites. Our knowledge of former industrial sites and activities provides a strong background for identifying these sites in Phase I and Phase II activities. Additionally, we understand and apply the Texas Commission on Environmental Quality's Risk Reduction Program. This program establishes protective concentration limits of chemical constituents in soil and ground water. Accordingly, we can advise our clients relative to risks, clean up costs and long term costs associated with our findings. Finally, we provide services from assessment through clean-up. Should a location require remediation, we can provide turnkey services to provide the convenience of a single company for environmental issues for the project.
WEI makes use of many data sources for our Phase I EDDA works products. Those sources include the following:
• Atlas Environmental Records (Austin, Texas);
• Texas Commission on Environmental Quality files;
• Microsoft Research Maps historical USGS and aerial photograph online software;
• Natural Resource Conservation Service Web Soil Survey for existing soil data, historical land uses and historical aerial photographs; and
• Personal interviews with persons familiar with the study area.
WEI is prepared to provide an Environmental Professional as defined in 312.10 of 40 CFR 312 in order to provide work products in accordance with ASTM Standard E 1527-05 for Standard Practice for Environmental Site Assessments.
City of Eagle Lake Church Street Property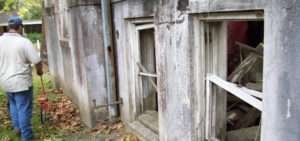 WEI was retained by a municipality to determine if releases had occurred at an abandoned property that was occupied by a church but was later utilized as a dry cleaning facility. The municipality was considering foreclosing on the property to demolish the building, provided releases had not occurred. WEIs work determined that releases had occurred and the cost to mitigate them was beyond their budget constraints.
 City of Eagle Lake Airport Expansion Property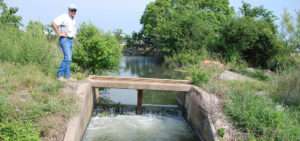 WEI was retained by a municipality to conduct a Phase I EDDA on property proposed for buffer zone designation for their local airport. The work was done as required by the Federal Aviation Administration and Texas Department of Transportation requirements for the expansion of the city airport. WEI conducted the EDDA per ASTM requirements and did not identify environmental concerns related to property acquisition.
---
Regulatory Permitting & Compliance
WEI provides permit completion and renewals for Spill Prevention, Control, and Countermeasure (SPCC) Plans, Storm Water Pollution Prevention Plan (SWPPP) and new air source review permits and Permit By Rule (PBR) for air emissions.
Monitoring and Reporting, Waste Management, NOR : WEI also performs sampling events, conducts inspections and prepares reports as required by the various compliance permits and plans.
Bonetti Explosives
WEI is retained by the explosives company (beneficial reuse facility) to assist in registering their burner for destruction of munitions as required in the Permit By Rule for air emissions.